Anat Litwin participates in Escola da Cidade's International Seminar
On February of 2019, Anat Litwin was invited, through a partnership between Lanchonete.org and Escola da Cidade, to participate in Escola's Annual International Seminar. With the help of Pablo Morais, who, as a student, also took part in the seminar, and Lanchonete.org, visits were organized, and students focused on the Santos Dumont Complex. Invited professors from all over the world took part in a walk led by Todd Lester, which looked at spaces of urban dispute in São Paulo. The walk ended in the lanchonete on Rua Paim, Tarcísio's Bar.
During the seminar, Anat's class thought about matters of domesticity and the way in which space is inhabited, working specifically in the Santos Dumont Complex. The students conducted interviews with the residents, and produced a final visual work that was exposed at the Seminar's closing event, at the Escola.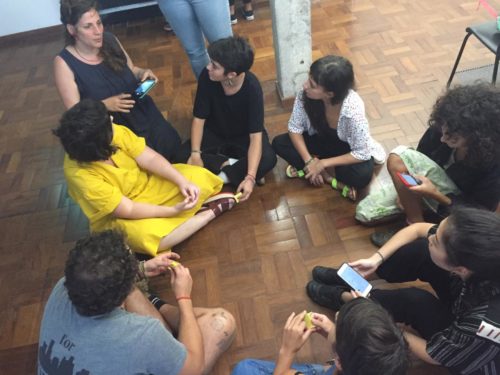 Skip back to main navigation