From 2013-2017, Lanchonete.org was an artist-led, cultural platform focused on how people live and work in, navigate and share the contemporary city with the Center of São Paulo as its outlook. The name comes from the ubiquitous lunch counters—convivial, fluorescent-lit, open-walled, laborious, points of commerce—that populate almost every street corner.  Lanchonete.org was about the issues that big cities face, the different forms of 'urban power', and the Right to the City, but not insomuch as to define these constructs…rather to stretch the platform as far as is necessary to consider diverse viewpoints. Now, Lanchonete.org makes its transition into the Associação Espaço Cultural Lanchonete.
---
2018 Post-Planning Cycle
The future of Lanchonete.org is to be left open. While the 5 year project of Lanchonete.org is over you can view the culminating actions, which taper off to a sole focus on the physical lanchonete on rua Paim under Post-Project Cycle.
---
Below are the names and respective years of involvement of the participants of Lanchonete.org's projects. The Lanchonete history (2013-2016) can also be viewed as a chronogram, and the project's Archive can be viewed here.
Click here to download a file with all participants' information.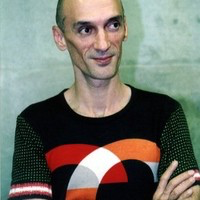 Joel Borges – 2012-2018
Cultural Producer: In 1996 he founded the IXKIZIT Association (Association for the Promotion of Contemporary Creation) in Paris. In 2001, Joel Borges was awarded the residence research program at Villa Kujoyama in Kyoto, Japan. Between 1999 and 2006, he developed and carried out several international cooperation programs for artistic exchanges of great geographical scope, with support from the European Union in the context of the program Culture 2000. General Director of the projects within Casa das Caldeiras, São paulo, Brazil since 2008. President of the Lanchonete.Org Association since 2012. He was part of the Management group within the residencias_en_red (network of 28 spaces of art and culture in Iberoamerican territory).
Nazaré Brazil – 2012-2018
Coordinator of the São João Cultural Center. She worked in the Cultural Occupation project, as the space coordinator and conducted painting workshops in 2011 and 2012. Social and Cultural Activist; Articulations with Housing Movements (Occupations), Cultural Activism with the residents of Occupations for the realization of Cultural Activities. Curator and Workshop Coordinator: Production of Cultural Events, Capoeira, Theater, Charity Art and Culture events, Café Imaginário ("Imaginary Coffee"), Community Culture Agente in the prefecture of São Paulo, with the project Café Imaginário. Participates in courses in cultural field.
---
Paulo Bueno – 2016
Graphic design and photography.
cargocollective.com/paulobueno
---
Thiago Carrapatoso – 2012/2013-2016
Journalist, specialist in Communication, Art, and Technology, and holds a Master's from the Center for Curatorial Studies (CCS) from Bard College, in New York. He was one of the founders of the Digital Culture Center; one of the creators of the Baixo Centro Movement; author of The Art of Cybridism research, realized by Funarte and winner of the prize for best study on art by the São Paulo Biennial Foundation; curator of Queer City cycle, financed by the Canadian foundation Musagetes; coordinator of Google Cultural Institute in Brazil, supplied by Accenture.
---
Tarcísio de Oliveira Carvalho – 2017-2018
Merchant, has worked for more than 28 years in his bar, on Paim Street. The environment is simple and traditional, and gathers friends and family members every week. More recently, Tarcísio had begun to collaborate with Lanchonete.org, and together they have developed parties, foods, talks, and other cultural events.  
---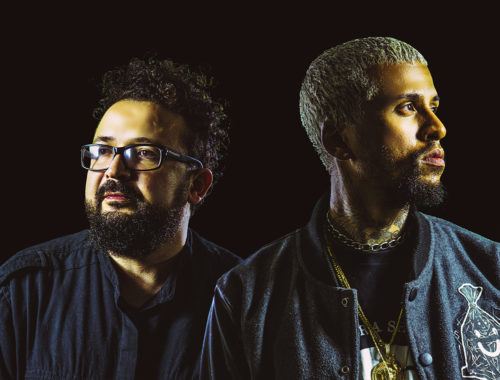 Coletivo COLETORES  – 2016-2018
An art/urban intervention Collective, formed in 2008 in the periphery of the East Zone of the city of São Paulo, by the artists Toni William and Flávio Camargo. With a history of actions that think about the city, its people, and the relationships between art, the city, technology, and the public, Coletivo COLETORES has sought paths that explore different ways of playing and of interacting with the city. Since the year of 2016, Coletores has collaborated with Lanchonete.org, realizing a series of projects that promote the articulation between territory, memory, and corporality. During these three years of activities, Coletores was able to contribute to various actions, such as: QUEER City, Open Doors — Goethe Institut, the Neighborhood Museum – Paim, 13th Contemporary Art Biennial of Dakar, and the project Cartographic Bodies, which was realized as a parallel program to the 33rd Contemporary Art Biennial of São Paulo.
www.facebook.com/coletorescoletivo
saomateusemmovimento.org/medialab
youtube.com/channel/UCC7-Y_kXrCoNVAI1S8k0aWg
www.dasding.org/coletores
E-mail: arslab@hotmail.com
---
Larissa Costa – 2016-2018
Recently-graduated architect, and resident of Paim Street, in the center of São Paulo. She works with residential projects in an architecture office. She has participated in social projects such as Lanchonete.org, a platform of cultural incentive, and the project FICA, which seeks to deal with gentrification in the center of São Paulo.
---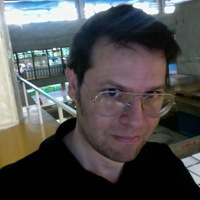 Renato Cymbalista  – 2015-2018
Professor in the department of History of Architecture and Project Aesthetics, a group of Urbanization and Urban Planning disciplines. He graduated from the University of Architecture and Urban Planning of São Paulo (1996), has a Master's on Environmental Urban Structures (2001), and a PhD on Environmental Urban Structures (2006), by the same university. Coordinator of the Urban Planning center of the Institute of Studies, Training, and Advisory in Social Policies (2003-2008). Post-doc researcher at the IFCH-UNICAMP, in the thematic project "Dimensions of the Portuguese Empire" (2008-2010). Ad hoc consultor for FAPESP. Adjunct editor for the Brazilian Magazine of Urban and Regional Studies (2010-2012). President of the Instituto Polis (since 2012).
---
Raphael Daibert – 2012-2018
Researcher, curator, cultural producer and activist, based in São Paulo, Brazil. Current Master's student in Art Praxis at the Dutch Art Institute. Assistant Editor at ArtsEverywhere platform and fellow researcher at the study group "Gesturing Towards Decolonial Futures" at University of British Columbia. Founding member of Lanchonete.org. Works in the intersection of curating and producing different engaged art projects around gender & sexuality, decoloniality, migrations, right to the city and pedagogies.
---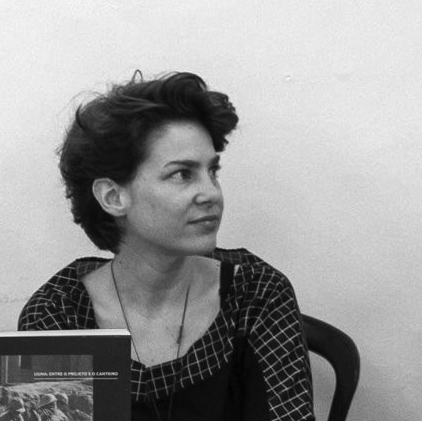 Laura Daviña – 2015-2018
Graphic designer, who seeks in her practice the experimentation and the intersection between graphic design and the visual arts. Acts as an art editor since 2007, both in the editorial field as well as in independent and experimental projects. Was manager of the autonomous space .Aurora, where Edições Aurora was born, which she was part of and coordinated. She currently works at Publication Studio São Paulo project and co-organizes the Parquinho Gráfico's activities at Casa do Povo.
---
Bel Falleiros
Brazilian artist with an Architecture degree whose artistic research focuses on land identity. To uncover clues in the landscape that can offer different narratives to an 'official history' is the foundation of her work.  Her artworks and accompanying walks have been exhibited at CAIXA Cultural, São Paulo, and the MAXXI Museum, Rome. In São Paulo she founded .Aurora, an art-space promoting public activities in the city center, from 2013 to 2017. Since she moved the the U.S. her work has connected land and people in site-specific works for Pecos National Park, New Mexico (2016), Burnside Farm, Detroit (2017), Santa Fe Art Institute, with Tewa Women United (2018), and Works On Water / Underwater New York (2018). In New York, as part of the AnnexB residency, she initiated a series of gatherings with fellow 'Latinas' to make space for what unites us as women from the of the Americas.
Photo: Leandro Viana
---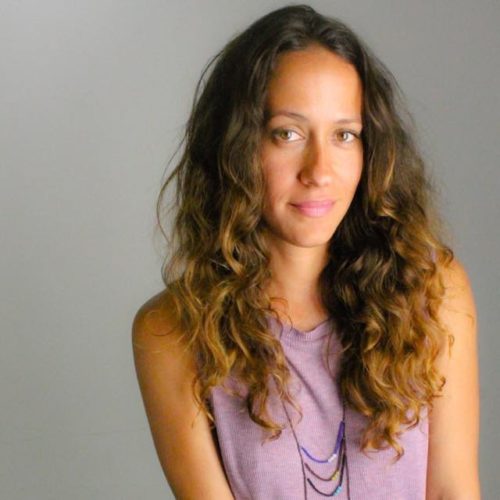 Isabel Gandía – 2013-2018
was born and raised in San Juan, Puerto Rico and has been living in New York for the past five years. Isabel has a bachelor degree in Fine Arts and masters in Arts and Cultural Management from Pratt Institute, NY. She balances her life between working on sets within the wardrobe department for film and television, coordinating art projects and documenting travels and music.
---
Thiago Correia Gonçalves – 2012-2015, 2018
(*1983, Brazil) lives and works in São Paulo and New York. He studied Cinema at FAAP(SP-BR) and Architecture at the Escola da Cidade (SP-BR) and Architectural Association (LDN-UK). Among the institutions where he has shown his works are: Niklas Schechinger Gallery (2014), Hamburg (GER); Vitrina, MASP (2014); Memorial da América Latina (2014); Centro Cultural São Paulo (2013), all in Sao Paulo; Casa de Cultura Mário Quintana (2013) and Galeria Península (2014) in Porto Alegre (BR); and Dox Center in Prague (CZK).
cargocollective.com/thiagocg
---
Abdoulaye Guibila – 2017-2018
28 years old and from Burkina Faso. He arrived in Brazil with the dream of working and learning more about cooking and culinary techniques. He initially worked in construction sites in order to sustain himself, until he was able to do the job that he truly likes, to cook. He got to know Gastromotiva, where he learned kitchen techniques and, at the same time, the Brazilian culinary system. He was winner of the dessert competition KENZO DO BEM, evaluated by Brasil Fogaça's Master Chef. It was a huge experience for him, and he began to think of taking Gastromotiva to Burkina Faso. He joined the group Lanchonete.org, where he carried out several events with the collective, and put to practice much of what he had learned during his time at Gastromotiva.
---
Todd Lanier Lester – 2012-2018
Administrator, advocate-artist and cultural producer. Todd has worked in leadership, advocacy, and strategic planning roles at Global Arts Corps, Reporters Sans Frontières, ArtsRightsJustice Academy @ the University of Hildesheim, and the International Rescue Committee.  He founded freeDimensional, a network creating safe haven arrangements for artists-in-danger within participating artist residencies, which was the 1st in a series of durational, multi-stakeholder, rights-focused projects. He recently completed Lanchonete.org, the 2nd project on the right to the city in São Paulo. The 3rd and final project in the series, Luv 'til it Hurts is about public health and stigma. Todd is a Senior Fellow at the World Policy Institute where he directs the Arts-Policy Nexus, and a member of the Artists-at-Risk Connection steering committee at the PEN American Center. He co-ordinates ArtistSafety.net, a hybrid consultancy and volunteer network that provides case management for artists at risk.
---
Anat Litwin – 2019
Artist, curator, researcher, founder of the HomeBase Project (2006-2016, NYC / Berlin / Jerusalem / Saitama),Recipient of the 2013 Andy Warhol Fellowship for Curatorial Research focusing on future urban artist-run residency models, PhD Candidate, Department of Urban Planning, Technion ITT. Anat's work takes form in a spectrum of artistic mediums and critical spatial practices. Engrained in all is the quest to merge everyday urban living and contemporary art while challenging the role of the artist in society, and the agency of contemporary art in the Neoliberal city. The development of practices of Artistic Hosting, based on the re-appropriation of Home on the backset of the Neoliberal city, have become the center of her current work and academic research.
---
Daniel Lühmann – 2013-2017
Works mainly with translation, editing, and all that is written; among the authors translated into Portuguese by him are Emmanuel Carrère, Philip K. Dick and Georges Perec. He is also entering the field of contemporary dance with videos and other textual materials.



 (translated materials between Portuguese and English throughout Lanchonete.org process.)
---
Leandro Moraes – 2017-2018
Photographer and documentary maker for twelves years, collaborating with national and international vehicles such as Folha de São Paulo, Revista Época, Portal UOL, Libération Newspaper, among others, as well as independent media, such as Mídia Ninja and Vai de Pé Magazine. Besides articles and portraits for communication vehicles, he also dedicates himself to personal projects which, in their majority, involve political and social matters.
cargocollective.com/leandromoraes
---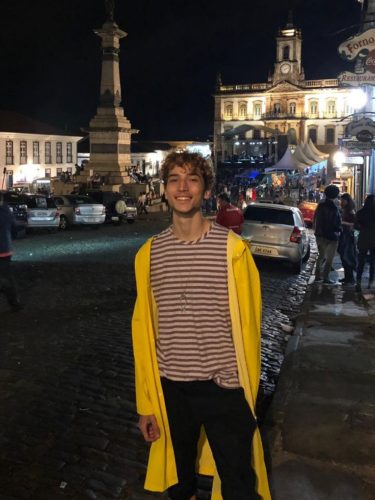 Pablo Morais – 2019
From the state of Minas Gerais, architecture and urbanism student at the Universidade Federal de Ouro Preto (UFOP). Is trained as a Building Technician by the the Centro Federal de Ensino Tecnológico de Minas Gerais (CEFET-MG), and in 2016 received a scholarship for the program Skills Without Borders (a partnership between CEFET-MG and AoC UK), through which he studied "Construction" for 3 months at the Cambridge Regional College in the United Kingdom.
---
Kadija de Paula – 2017-2018
Combines food, text and performance to create situations and happenings that question the value of labor, resources and social habits. She is author and editor of independent published works, and has presented her research, performance and visual work in seminars, exhibitions, and happenings at U-Jazdswski Castle Warsaw, AZB Skulptur Platz Zurich; 67 Ludlow Street Gallery NYC; Sesc and Casa do Povo São Paulo; FLUCA Austrian cultural pavilion Plovdiv; Q21 Museums Quartier Vienna; Wachauarena Melk; 32ª São Paulo Art Biennial; MATADERO Madrid; Villa Romana Florence; Jan van Eyck Academie Maastricht; Casa Daros Latinamerica; United Nations University Tokyo; ArteBA; and MAM Medellin, amongst others.
---
Thiago de Paula Souza – 2015-2016
Was born in São Paulo and raised between the crazy megalopolis and its outskirts. He holds an undergraduate degree in Social Sciences and works as an educator at Museu Afro Brasil, in São Paulo. Thiago is interested in anthropology and education, and researches fields related to racial issues in Brazil, African diaspora and contemporary African migrations.
---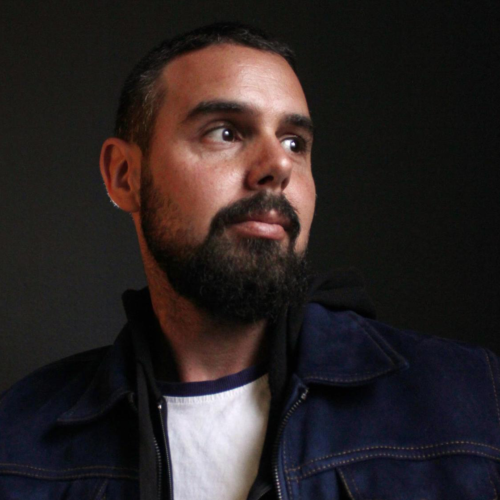 Demétrio Portugal – 2016
Art, culture, and social transformation, are the focus of the projects that Demetrio develops as creator, manager, curator, and producer. He participates collectively with the platform Lanchonete.org; initiator of AVXLab (Audiovisual Expressions Laboratory), ALTav (Expanded Audiovisual Network), Matilha Cultural (Independent Cultural Center). He has artistic works in expanded audiovisual, urban interventions, and photography. demetriocultura.net
---
Gian Spina – 2016-2018
Studied cinema, history, philosophy, and several languages. He currently dedicates himself to Arabic, poetry, and themes that dialogue with the history of ideas, of the occupation of subjectivity as well a the materialization of power in the public space. He participated in the artistic residency CAPACETE in Athens with the Documenta 14, in the year of 2017. In the last 10 years, he participated in a series of exhibitions and projects in numerous countries, such as South Africa, Greece, Palestine, Jordan, Germany, France, Spain; he worked as professor at the Escola da Cidade in São Paulo and in the Art Academy of Palestine in Ramallah, Palestine. In 2011 he obtaines a Rotary Club scholarship from Offenbach am Main. He had as professors the philosopher Julianne Rebentisch as well as Fabien Vallos, who was the coordinator for his Master's thesis. Today, he writes for the World Policy Institut and Arts Everywhere. In 2016 had an individual exhibition at Centro Cultural São Paulo with his work "Tanto Tudo". Crossed the Jordan Valley and West Bank by foot.
gianspina.com
---
Paula Van Erven – 2017-2018
Visual artist living and working in São Paulo, SP. 
---
Leandro Viana – 2012-2017
Freelance photographer based in New York City, originally from São Paulo, Brazil. After breaking into the field through fashion, editorial, and advertising photography, most notably at DPZ, one of Brazil's leading advertising agencies, Leandro began documenting social issues such as immigration, refugees, and human rights. (outbound: Dhaka, Bangladesh for Chobi Melo festival)
www.leandroviana.com
---
Lorena Vicini – 2013-2018
Comes from São Paulo, works as publisher and cultural management and at the moment is PHD student at the Kunsthoschule Kassel. She is journalist and holds a Master on German Literature (Universidade de São Paulo). From 2015-2017 she coordinated Episodes of the South a project from Goethe-Institut São Paulo, in which context she developed projects aiming to decolonize knowledge from a "south" perspective. Lorena is co-author of the following publications: "Inspirador: international guidelines for sustainable cultural management" and "Developing identities to improve collectivity".
---
ASSOCIAÇÃO ESPAÇO CULTURAL LANCHONETE (council)
Joel Borges, President (present)
Nazaré Brasil (present)
Francisca Caporali (past)
Ângela Destro (present)
Todd Lanier Lester (present)
Leandro Viana (past)
Lorena Vicini (present)
Camila Camargo Corazza & Erika Spalding (Barbosa e Spalding Advogados)
FOOD PREP: Pipa, Abdoulaye Guibila, Kadija de Paula, Jonas Van Holanda, Adler Murada, Ingrid Cuestas, GastroMotiva, Cidades sem Fome, Café Imaginário, Fechado para Jantar.
PHOTOGRAPHY: In addition to Leandro Viana, Leandro Moraes, and Danila Bustamente, who joined the process of Lanchonete.org, we worked with a range of independent photographers, including Paulo Bueno, Mayra Azzi, and Marina Rago.)
Skip back to main navigation