2015.6 – Lanchonete.org on Embedded Residency, #I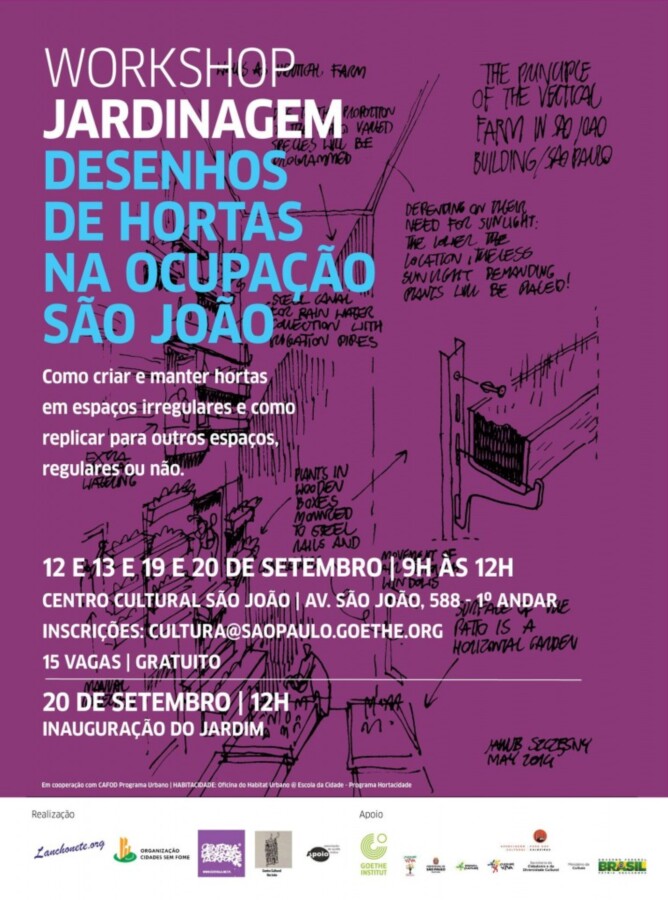 Todd Lester writes a monthly blog post on RU's Dialogues detailing the preparation and implementation of Lanchonete.org, a 5-year residency project in Sao Paulo.
Lanchonete.org is an artist-led progressive cultural platform focused on how people live and work in, share and survive the contemporary city with the Center of São Paulo as our outlook. It gets its name from the ubiquitous lunch counters that populate almost every street corner of São Paulo. Within this process we do a variety of activities, such as artist residency, conferences, publications and exhibiting artists works in atypical ways. Lanchonete.org invites international artists to the Center of São Paulo to work with local artists and the general public through an artist engagement program that focuses on contemporary urban issues, such as housing and food sovereignty. Jakub Szczęsny was the first such resident, hosted in March 2014. This process (or version of residency) is something we call 'embedded' in order to describe the process by which an artist or cultural worker is 'attached' to a space, community or demographic in São Paulo's rapidly changing Center.
During his first stay in São Paulo (in March 2014), Jakub Szczęsny participated in a series of discussions that demonstrated the São João community's desire to construct a small garden in a courtyard area in the Occupation's first-floor cultural center, a hybrid space that is both contested due to being 'occupied' and simultaneously open to the public. In a forthcoming interview, Szczęsny talks about his second trip to São Paulo (Sept. 2015) to co-create a community garden with the São João community.
The space of the cultural platform (e.g. Lanchonete.org)—and the role of cultural agents (e.g. Jakub Szczęsny) in the processes of urban change—is yet one that is being defined. Over the next few blogs, I'll take up a couple questions at the same time, and also share some developing thoughts on how a cultural platform can be deployed…and how it's moving parts (e.g. residency) serve to propel it, and integrate it into a range of coalitions that similarly aspire for a participatory process of urban change.
For this three-part series, I'll focus on two questions we've heard lately.  One came from a colleague Steven Tepper, Dean of Herberger Institute for Design & the Arts at ASU, which is 'What do you mean by embedded residency?'  And, the other comes from one of the coalitions I mention above, a working group called Habitacidade based at the Escola da Cidade, an architecture and urban planning school situated in the Center of São Paulo where we are also working.  Habitacidade is made up of professors, students, artists, activists, occupiers and community organizers, a body that Lanchonete.org is a part of and that is focused on The Right to the City … from this group we were asked 'Why a Polish architect?' and more broadly 'What is the role of an international cultural agent in such processes?'  Part II of the series will address this more fully (including an interview with Jakub Szczęsny), while Part I examples a couple 'embedded residencies' to get the conversation started.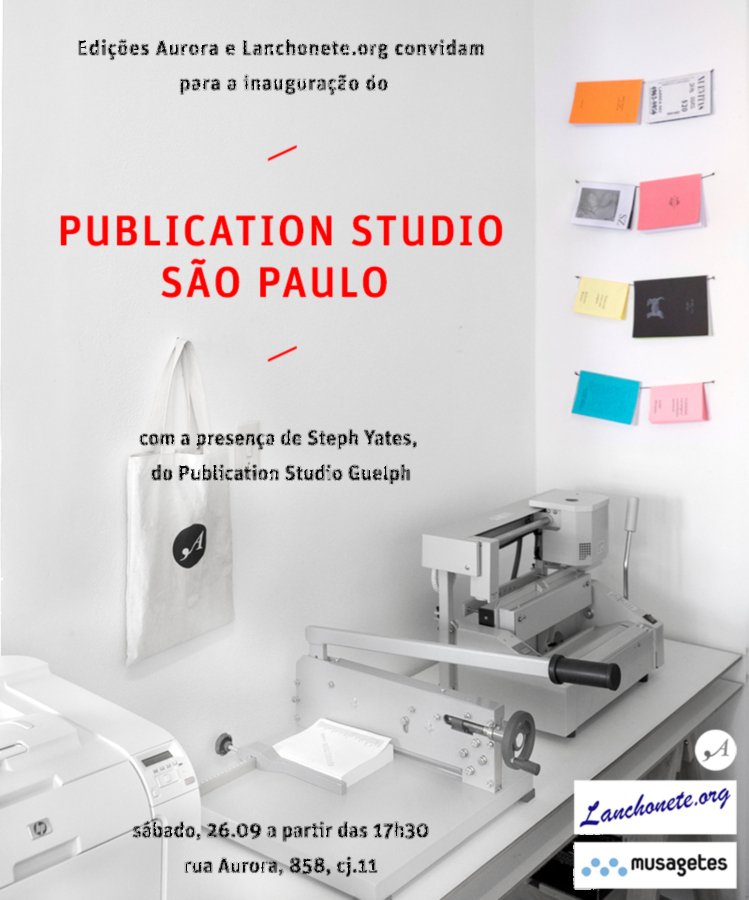 A second example of the 'embedding' process is Lanchonete.org's partnership with .Aurora in order to bring Publication Studio to São Paulo. During its launch event last week, we explained our rationale, which is that in order to understand common ground and counter narratives pertaining to the Center of São Paulo, it can be useful to encourage alternate modes of communication. For the twelve-city network of Publication Studio, PS São Paulo is the first to contend with major translation issues (in that the others operate primarily in English) as well as being physically situated in the Center of São Paulo, our area of focus. Our next step is to encourage its usage—inside and outside the art world—as a local publishing house. Steph Yates, an artist from Ontario (Publication Studio Guelph) has been in São Paulo for the last week sharing her work and that of the network with the newest member, .Aurora/Publication Studio in São Paulo.  Stay tuned to learn about the first book coming out of the press in November.
And in Part III, I will discuss the role of the cultural center inside a housing occupation.  I will do this based on our experience working with the São João Occupation since 2011, telling what we've learned from hosting artist residents therein as well as what we've learned about the broader housing movement through this partnership.  Please stay tuned!
Source: Residency Unlimited
Skip back to main navigation